Visit one of our multiple
sessions of relaxation
You owe yourself this moment. Make an appointment in just a click!
make an appointment
Welcome to our
Massage therapy center
Give yourself a moment to relax. Find a minute to rejuvenate your body
make an appointment
Massage and therapy
Spa Center
Give yourself a moment to relax. Find a minute to rejuvenate your body
Book Now
If you want to experience an authentic Ayurveda treatment on the breathtaking Malabar coast of Kerala, Then Prana Soukya is best place for you. Prana Soukya strives to provide genuine ayurvedic experience in the splendid locale of the land, where it has been practiced for many years
Provides innovative bodywork and geared toward the needs of athletics
The therapist uses smooth, heated stones by placing them on the body
We use different types of massage for a variety of health-related purposes
It helps restore movement and function when someone is affected by injury
A Lazdana Group of concern
Experience the greater for your holidays.
Lazdana endeavors to provide premium hospitality services and world class food and stay. Equipped with the best facilities, your comfort and convenience is given top priority here. From the airport pick up to departure and every moment in between, we are proud to deliver an authentic hospitality experience. We firmly believe in sustainable luxury, adopting eco-friendly ways and sustainable energy by the hospitality industry.
Your Peaceful Oasis For Every Day
GET YOUR TREATMENT RIGHT AWAY!
If you feel tired and stressed after a working day, we are happy to give you an enjoyable and healthy solution to find your balance again.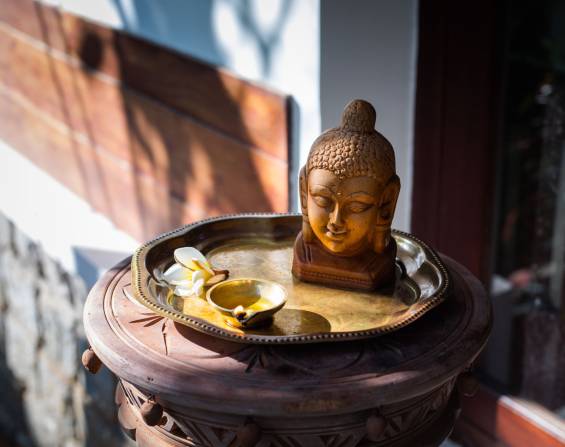 Traditional Indian design – and yet European level of equipment and hygiene: Prana Soukya offers five different accommodation categories. All houses have an en-suite bathroom, air-conditioning, and/or fan. The beach can be reached within seconds, depending on the location within the property. All rooms are air-conditioned rooms are equipped with a work desk, electronic safe locker, flat-screen TV with cable channels and electric kettle.
At our massage therapy center, each massage is customized according to the client's individual needs as well as the therapist's own talents and training.
YOU OWE YOURSELF THIS MOMENT